Simple Minds – Mandela Day – In tributo a Nelson Mandela
Mandela Day è una canzone dei Simple Minds dal loro album Street Fighting Years.
E' anche conosciuta come Ballad of the Streets, mettendo in evidenza sia questa che il suo Lato A, la bellissima Belfast Child, che ha raggiunto il numero 1 nelle classifiche britanniche nel 1989.
Il brano è stato scritto per il Nelson Mandela 70th Birthday Tribute (noto anche come Mandela Day), un concerto tenuto allo stadio di Wembley, a Londra, l'11 Giugno 1988, come espressione di solidarietà con l'allora imprigionato Nelson Mandela.
Questo è il nostro doveroso tributo a un grande uomo, Nelson Rolihlahla Mandela, nato Mvezo il 18 luglio 1918 e morto a Johannesburg il 5 dicembre 2013.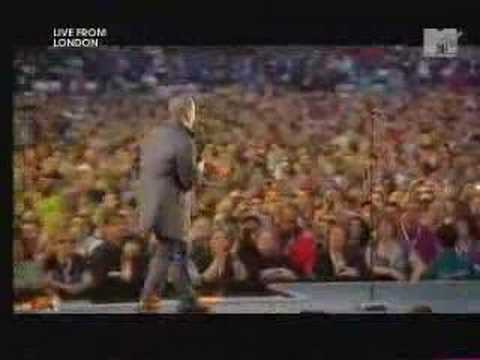 Il testo e la traduzione di Mandela Day – link per scaricarla da iTunes
It was 25 years they take that man away – Sono 25 anni che hanno portato via quell'uomo
Now the freedom moves in closer every day – ora la libertà si avvicina ogni giorno di più
Wipe the tears down from your saddened eyes – asciuga via le lacrime dai tuoi occhi rattristati
They say Mandela's free so step outside – hanno detto che Mandela è libero e allora fatelo uscire
Mandela day – il giorno di Mandela
Mandela's free – Mandela è libero
It was 25 years ago this very day – E' stato 25 anni fa questo stesso giorno
Held behind four walls all through night and day – chiuso dietro a quattro mura notte e giorno
Still the children know the story of that man – ancora I bambini conoscono la storia di quell'uomo
And I know what's going on right through your land – e so cosa sta succedendo nel tuo paese
25 years ago – 25 anni fa
Mandela day – il giorno di Mandela
Mandela's free – Mandela è libero
If the tears are flowing wipe them from your face – Se le lacrime stanno scorrendo allora asciugale
I can feel his heartbeat moving deep inside – riesco a sentire questo battito muoversi nel profondo
It was 25 years they take that man away – Sono 25 anni che hanno portato via quell'uomo
And now the world come down say Nelson Mandela's free – e ora il mondo scende in strada dicendo che Nelson Mandela è libero
Mandela's free – Mandela è libero
The rising suns sets Mandela on his way – I soli che sorgono indicano a Mandela la via
It was 25 years ago this very day – E' stato 25 anni fa questo stesso giorno
From the one outside to the ones inside we say – da quello fuori diciamo a quello dentro
Mandela day – il giorno di Mandela
Mandela's free – Mandela è libero
Mandela day – il giorno di Mandela
Mandela's free – Mandela è libero
25 years ago – 25 anni fa
What's going on – cosa sta succedendo
Mandela day – il giorno di Mandela
Mandela's free – Mandela è libero