Dirty vegas, SC testo e traduzione di Let the night
I Dirty Vegas sono un trio inglese di musica house formato da Ben Harris, Paul Harris e Steve Smith, la voce del gruppo. Si sono formati nel 2001 per poi separsi nel 2005 e tornare insieme nel dicembre 2008.
Nella formazione attuale sono rimasti Steve Smith e Paul Harris, Let the night è il loro singolo più recente, disponibile dal primo aprile 2014.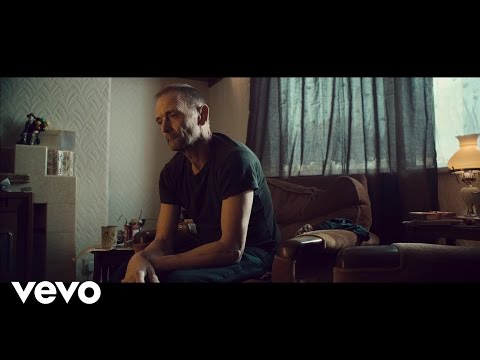 Il testo e la traduzione di Let the night – link per il download su iTunes
Take a look at yourself – Guardati
You're going somewhere – Stai andando da qualche parte
Such a beautiful thing – Qualcosa di così bello
And it feels right – Che si sente davvero a posto
Never too late – Non è mai troppo tardi
To believe in something – Per credere in qualcosa
And open your eyes – E apri gli occhi
See what the world is saying – Guarda ciò che il mondo sta dicendo
You should see how good you are right now – Dovresti vedere quanto sei bravo in questo momento
You should see how good you look right now – Dovresti vedere quanto stai bene in questo momento
Let the night, … – Lascia che la notte, …
Follow you – ti segua
Let the night, … – Lascia che la notte, …
Follow you – ti segua
Take another deep breath – Prendi un altro respiro profondo
Look at your reflection – Guarda il tuo riflesso
You're a beautiful thing – Sei qualcosa di bello
And it feels right – sentiti a posto
Give a little bit more – Dai ancora un po' di più
Try a little bit harder – Prova con un po' più di forza
Can do anything – Puoi fare qualsiasi cosa
Hear what the world is saying – Ascolta ciò che il mondo sta dicendo
You should see how good you are right now – Dovresti vedere quanto sei bravo in questo momento
You should see how good you look right now – Dovresti vedere quanto stai bene in questo momento
Let the night, … – Lascia che la notte, …
Follow you – ti segua
Let the night, … – Lascia che la notte, …
Follow you – ti segua
Take another deep breath – Prendi un altro respiro profondo
Look at your reflection – Guarda il tuo riflesso
You're a beautiful thing – Sei qualcosa di bello
And it feels right – sentiti a posto
Give a little bit more – Dai ancora un po' di più
Try a little bit harder – Prova con un po' più di forza
Can do anything – Puoi fare qualsiasi cosa
Hear what the world is saying – Ascolta ciò che il mondo sta dicendo
You should see how good you are right now – Dovresti vedere quanto sei bravo in questo momento
You should see how good you look right now – Dovresti vedere quanto stai bene in questo momento
Let the night, … – Lascia che la notte, …
Follow you – ti segua
Let the night, … – Lascia che la notte, …
Follow you – ti segua