Peter Gabriel – Digging In The Dirt – SC, Testo e Traduzione
Digging in the Dirt è una canzone del 1992 del musicista britannico Peter Gabriel. E' stato il primo singolo estratto dal suo sesto album in studio, Us. In questo album Gabriel ha esplorato il dolore derivante dai problemi personali che stava vivendo in quel periodo: il fallimento del suo primo matrimonio e della sua relazione con l'attrice Rosanna Arquette e il rimpianto per la crescente distanza tra lui e la sua prima figlia.
Il video musicale è stato diretto da John Downer che ha utilizzato l'animazione stop motion, una tecnica utilizzata anche nei video di precedenti successi di Gabriel, quali Sledgehammer e Big Time. Il video ha vinto il Grammy Award per il miglior Short Form Music Video nel 1993. La donna nel video è interpretata da Francesca Gonshaw.
Digging In The Dirt è stata scelta da Morgan per l'interpretazione di Andrea nella Terza puntata di X Factor 7 del 7 novembre 2013.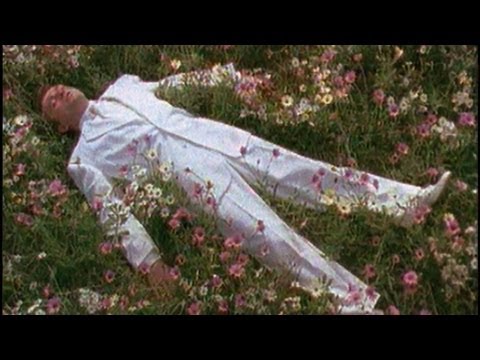 Il testo e la traduzione di Digging In The Dirt in download digitale su iTunes
Something in me, dark and sticky – Qualcosa in me, scuro e appiccicoso
All the time it's getting strong -Diventa tutto il tempo più forte
No way of dealing with this feeling – Non c'è modo di avere a che fare con questo sentimento
Can't go on like this too long – Non può andare avanti così troppo a lungo
This time you've gone too far  – Questa volta sei andato troppo lontano
This time you've gone too far  – Questa volta sei andato troppo lontano
This time you've gone too far  – Questa volta sei andato troppo lontano
I told you – Te l'ho detto
This time you've gone too far – Questa volta sei andato troppo lontano
This time you've gone too far  – Questa volta sei andato troppo lontano
This time you've gone too far  – Questa volta sei andato troppo lontano
I told you – Te l'ho detto
I told you – Te l'ho detto
I told you – Te l'ho detto
I told you – Te l'ho detto
Don't talk back – Non rispondermi male
Just drive the car – Basta che guidi l'auto
Shut your mouth – Chiudi la bocca
I know what you are – Io so quello che sei
Don't say nothing – Non dire niente
Keep your hands on the wheel – Tieni le mani sul volante
Don't turn around – Non voltarti
This is for real – Dico davvero
Digging in the dirt – Scavando nella sporcizia
Stay with me, I need support – Resta con me, ho bisogno di supporto
I'm digging in the dirt – Sto scavando nella sporcizia
To find the places I got hurt – Per trovare i luoghi che mi hanno fatto male
Open up the places I got hurt – Scoperchiare i luoghi che mi hanno fatto male
The more I look, the more I find – Più è ciò che guardo, più è ciò che trovo
As I close on in, I get so blind – Come lo chiudo dentro, divento così cieco
I feel it in my head, I feel it in my toes – Lo sento nella mia testa, lo sento nelle dita dei piedi
I feel it in my sex, that's the place it goes – Lo sento nel mio sesso, questo è il posto in cui va
This time you've gone too far  – Questa volta sei andato troppo lontano
This time you've gone too far  – Questa volta sei andato troppo lontano
This time you've gone too far  – Questa volta sei andato troppo lontano
I told you – Te l'ho detto
This time you've gone too far – Questa volta sei andato troppo lontano
This time you've gone too far  – Questa volta sei andato troppo lontano
This time you've gone too far  – Questa volta sei andato troppo lontano
I told you – Te l'ho detto
I told you – Te l'ho detto
I told you – Te l'ho detto
I told you – Te l'ho detto
I'm digging in the dirt – Sto scavando nella sporcizia
Stay with me I need support – Resta con me, ho bisogno di supporto
I'm digging in the dirt – Sto scavando nella sporcizia
To find the places I got hurt – Per trovare i luoghi che mi hanno fatto male
Open up the places I got hurt – Scoperchiare i luoghi che mi hanno fatto male
Digging in the dirt – Scavando nella sporcizia
To find the places we got hurt – Per trovare i posti dove ci siamo fatti male