The Bloody Beetroots feat. Paul McCartney and Youth – Out of Sight – Testo e Traduzione
Sir Bob Cornelius Rifo, meglio conosciuto come The Bloody Beetroots, torna con Out Of Sight, brano che vede l'incredibile featuring di Sir Paul McCartney e di Martin "Youth" Glover dei Killing Joke al basso.
Out Of Sight, in rotazione radio e in download su iTunes iTunes dal 21 giugno 2013, anticipa la pubblicazione del nuovo album Hide, prevista per il 17 settembre.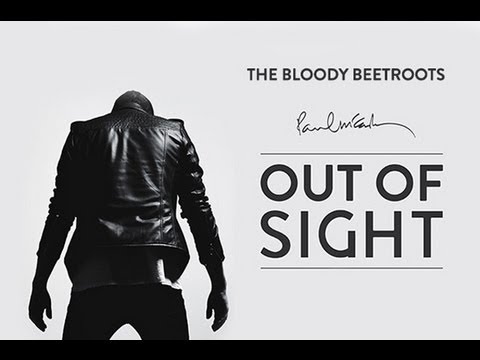 Il testo e la traduzione di Out of Sight
It's out of sight, you say you love me – E' fuori dal mondo, dici che mi ami
That this is true – Che questo è vero
The best thing to do is to lie down beside me – La cosa migliore da fare è sdraiarti accanto a me
I said I love you – Ho detto che ti amo
Nothing too much, just out of sight – Niente è troppo, solo è fuori dal mondo
Nothing too much, just out of sight – Niente è troppo, solo è fuori dal mondo
Nothing too much, just out of sight – Niente è troppo, solo è fuori dal mondo
I said I love, alright – Ho detto che amo, va bene
I said I love you – Ho detto che ti amo
I thought you knew – Pensavo lo sapessi
The last thing to do was to try to betray me – L'ultima cosa da fare era cercare di tradirmi
You want to lie – Vuoi sdraiarti
I'll never forget it – Non lo dimenticherò mai
That's just out ought of sight – Questo è appena fuori dal mondo
Nothing too much, just out of sight – Niente è troppo, solo è fuori dal mondo
Nothing too much, just out of sight – Niente è troppo, solo è fuori dal mondo