Janis Joplin – SC Cry Baby – Con Testo e Traduzione
Cry Baby è una canzone scritta da Bert Berns e Jerry Ragovoy, originariamente registrata nel 1963 dai Garnet Mimms and the Enchanters.
E' resa famosa dalla cover che Janis Joplin ha registrato per l'album Pearl, pubblicato postumo nel gennaio 1971.
Cry Baby è utilizzata dal canale digitale Real Time per il promo della trasmissione 24 Ore in sala parto.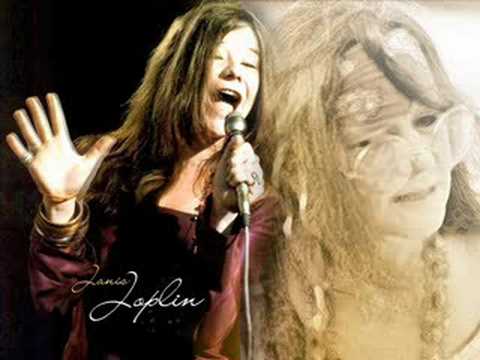 Il testo e la traduzione di Cry Baby
Cry baby, cry baby, cry baby – Piangi piccolo
Honey, welcome back home – dolcezza, bentornato a casa
I know she told you – So che lei ti ha detto
Honey I know she told you that she loved you – dolcezza so che ti ha detto che ti amava
Much more than I did – più di quanto abbia fatto io
But all I know is that she left you – ma tutto quello che so è che lei ti ha lasciato
And you swear that you just don't know why – e tu giuri di non sapere il perché
But you know, honey I'll always – ma sai dolcezza, io ci sarò sempre
I'll always be around if you ever want me – sarò sempre qui intorno se mai mi vorrai
Come on and cry, cry baby, cry baby, cry baby – vieni e piangi piccolo, piangi piccolo
Oh honey, welcome back home – dolcezza, bentornato a casa
Don't you know, honey – Non sai dolcezza
Ain't nobody ever gonna love you – che nessuno ti amerà
The way I try to do? – nel modo in cui io ho tentato?
Who'll take all your pain – chi si farò carico del tuo dolore
Honey, your heartache, too? – e della tua angoscia dolcezza?
And if you need me, you know – e se hai bisogno di me, sai
I'll always be around if you ever want me – sarò sempre qui intorno se mai mi vorrai
Come on and cry, cry baby, cry baby, cry baby – vieni e piangi piccolo, piangi piccolo
Oh daddy, like you always saying to do – oh, paparino, come tu sempre sai fare
And when you walk around the world, babe – E quando giri per il mondo, piccolo
You said you'd try to look for the end of the road – dici che dovresti provare a cercare la fine della strada
You might find out later that the road'll end in Detroit – alla fine dovresti capire che la strada finirà a Detroit
Honey, the road'll even end in Kathmandu – la strada finirà anche a Kathmandou
You can go all around the world – puoi andare ovunque nel mondo
Trying to find something to do with your life, baby – cercando di capire cosa fare della tua vita
When you only gotta do one thing well – quando devi fare bene una sola cosa
You only gotta do one thing well to make it in this world, babe – devi fare bene solo una cosa per farla in questo mondo, baby
You got a woman waiting for you there – hai una donna che ti aspetta qui
All you ever gotta do is be a good man one time to one woman – tutto quello che devi fare è essere un bravo uomo almeno una volta per una donna
And that'll be the end of the road, babe – e quella sarà la fine della strada, piccolo
I know you got more tears to share, babe – so che hai ancora lacrime da versare, piccolo
So come on, come on, come on, come on, come on – allora vieni, vieni, vieni, vieni, vieni
And cry, cry baby, cry baby, cry baby – e piangi piccolo, piangi piccolo
And if you ever feel a little lonely, dear – E se mai ti sentirai un po' solo, caro
I want you to come on, come on to your mama now – io voglio che tu venga qui, vieni da mamma ora
And if you ever want a little love of a woman – e se volessi un po' dell'amore di una donna
Come on and cry, cry baby, cry baby, cry baby – vieni e piangi piccolo, piangi piccolo
Cry baby yeah – piangi piccolo