Regina Spektor – The Party – Testo, Traduzione e Significato
The Party è un brano contenuto nel sesto album di studio della cantautrice russa naturalizzata statunitense Regina Spektor, What We Saw from the Cheap Seat (il significato del titolo dell'album è "Quello che abbiamo visto dai sedili economici"). L'album, registrato nell'estate del 2011 è stato pubblicato nel maggio 2012 ed è una raccolta di materiale nuovo e di registrazioni in studio di vecchi pezzi eseguiti negli anni precedenti dal vivo.
Finora sono stati estratti vari singoli: All the Rowboats, Don't Leave Me (Ne me quitte pas) e How.
The Party è una delicata canzone di amore nei confronti di una persona speciale, capace di entrare nella vita degli altri come un uragano e stravolgere tutto, ma in modo bello. Però è anche un pezzo pieno di speranza nei confronti della vita: si può non essere in grado di vederlo o di riconoscerlo, ma c'è sempre un modo per fare ciò che dobbiamo fare (Per ogni posto c'è un autobus/Che ti condurrà dove è necessario che tu vada). E' una dichiarazione di accettazione di ciò che non possiamo controllare e per cui non possiamo far nulla, di ciò che abbiamo perso, ma è anche una spinta all'ottimismo e al provarci ancora, portandoci dietro quello che ci è successo e le persone che ci hanno ferito come un elemento proprio della vita stessa e per questo comunque positivo.
Come dice un vecchio proverbio, non tutto il male vien per nuocere.
(Grazie a therealzen per la segnalazione).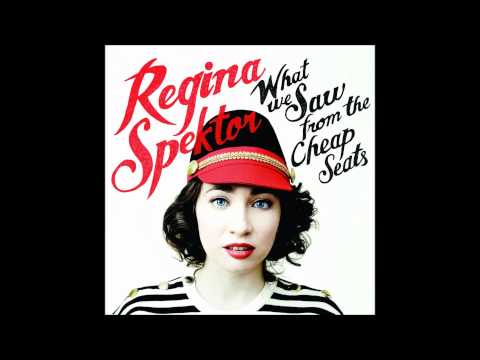 Il testo e la traduzione di The Party
You're like a party somebody threw me  – Sei come una festa dentro cui qualcuno mi ha scaraventato
You taste like birthday – Sai di compleanno
You look like New Years – Ricordi Capodanno
You're like a big parade through town – Sei come una grande parata attraverso la città
You leave such a mess but you're so fun – Ti lasci dietro un gran casino, ma
sei così divertente
Tell all the neighbors to start knocking down walls – Dì a tutti i vicini di iniziare abbattere muri
To grab their guitars and run out to the hall – Di afferrare le loro chitarre e correre fuori verso la hall
And we're coming out right along to sing them my new song – E siamo venuti allo scoperto proprio per cantare loro la mia nuova canzone
For every place there is a bus – Per ogni posto c'è un autobus
That'll take you where you must – Che ti condurrà dove è necessario che tu vada
Start counting all your money and friends before you come back again – Comincia a contare tutti i soldi e gli amici che hai prima di tornare di nuovo indietro
For every road we can retrace – Per ogni strada che è possibile ripercorrere
For every memory we can't face – Per ogni ricordo che non possiamo affrontare
For every name that's been erased – Per ogni nome che è stato cancellato
Let's have another round – Facciamo un altro giro
May I propose a little toast? – Posso proporre un piccolo brindisi?
For all the ones who hurt the most – Per tutti quelli che fanno più male
For all the friends that we have lost – Per tutti gli amici che abbiamo perso
Let's give them one more round of applause – Facciamo loro un altro giro di applausi
But you're like a party somebody threw me – Ma tu sei come una festa dentro cui qualcuno mi ha scaraventato
You taste like birthday – Sai di compleanno
You look like New Year – Sembri Capodanno
You're like a big parade through town  – Sei come una grande parata attraverso la città
That leaves such a mess but you're so fun – Che lascia un gran casino, ma sei così divertente