Queen – One Year Of Love – SC Testo e Traduzione
Scritta dal bassista John Deacon, One Year Of Love è l'ultimo singolo estratto da A Kind of Magic, album dei Queen del 1986 che ha fatto da colonna sonora al film Highlander – l'ultimo immortale, il primo della serie, diretto da Russell Mulcahy e interpretato da Christopher Lambert, Sean Connery, Clancy Brown, e Roxanne Hart.
La canzone parla di quanto l'amore possa essere meraviglioso e doloroso allo stesso tempo. Un testo molto semplice ma che, abbinato alla voce e alla ptenza interpretativa di Freddie Mercury, è capace di prenderti l'anima e fartela in tanti minuscoli pezzettini.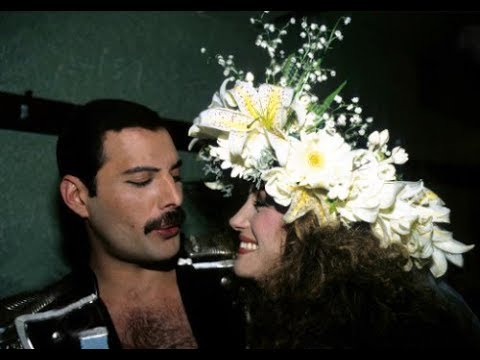 Il testo e la traduzione di One Year of Love
Just one year of love – Un solo anno d'amore
Is better than a lifetime alone – è meglio che una vita di solitudine
One sentimental moment in your arms – un momento romantico tra le tue braccia
Is like a shooting star right through my heart – è come una stella cadente che attraversa il mio cuore
It's always a rainy day without you – è sempre un giorno di pioggia senza di te
I'm a prisoner of love inside you – sono un prigioniero dell'amore in te
I'm falling apart all around you – yeah – sono a pezzi tutto intorno a te
My heart cries out to your heart – il mio cuore urla- implora al tuo
I'm lonely but you can save me – sono solo ma puoi salvarmi
My hand reaches out for your hand – la mia mano si tende verso la tua mano
I'm cold but you light the fire in me – ho freddo ma tu accendi il fuoco in me
My lips search for your lips – le mie labbra cercano le tue
I'm hungry for your touch – bramo il tuo tocco
There's so much left unspoken – Ci sono tante cose che non ci siamo detti
And all I can do is surrender – e tutto quello che posso fare è arrendermi
To the moment just surrender – al momento solo arrendermi
And no one ever told me that love – nessuno mi aveva detto che l'amore
would hurt so much – può far soffrire così tanto
Oooh yes it hurts – Oh si fa soffrire
And pain is so close to pleasure – e il dolore è così vicino al piacere
And all I can do is surrender to your love – E tutto quanto posso fare è arrendermi al tuo amore
Just surrender to your love – solo arrendermi al tuo amore
Just one year of love – un solo anno d'amore
Is better than a lifetime alone – è meglio che una vita di solitudine
One sentimental moment in your arms – un momento romantico tra le tue braccia
Is like a shooting star right through my heart – è come una stella cadente che attraversa il mio cuore
It's always a rainy day without you – è sempre un giorno di pioggia senza di te
I'm a prisoner of love inside you – sono un prigioniero dell'amore in te
I'm falling apart all around you – yeah – sono a pezzi tutto intorno a te
And all I can do is surrender – Tutto quanto posso fare è arrendermi