Asaf Avidan – One day / Reckoning Song (Wankelmut Remix) – SC, Testo e Traduzione
Nel 2008 Asaf Avidan, cantautore israeliano, pubblica insieme alla sua band folk rock The Mojos il loro primo album, The Reckoning, 15 brani che miscelano rock, folk e blues con testi dello stesso Avidan sulle relazioni e sui tradimenti. L'album raggiunse uno straordinario successo in Israele, dove è stato scelto come Album dell'anno 2008 da vari media, raggiungendo il disco d'oro in un anno, e addirittura di platino successivamente. Il gruppo ha in seguito pubblicato altri due album, Poor Boy/Lucky Man nel 2009 e Through the Gale nel 2010.
A quattro anni di distanza il dj tedesco Wankelmut sceglie una delle tracce contenute in The Reckoning, una ballata folk per sola voce e chitarra, e la remixa col titolo One day/Reckoning Song. Inizialmente disponibile solo sul sito Soundcloud (una piattaforma online di distribuzione audio, che consente la collaborazione, promozione e distribuzione di registrazioni audio) è stato poi rilasciato in versione digitale raggiungendo in pochi mesi le prime posizioni nelle classifiche di mezza Europa.
Ascolta la versione originale acustica di One Day/Reckoning song qui, mentre noi proponiamo la versione Remix.
One Day Baby We'll Be Old è stata scelta da Mika per l'interpretazione di Viò nella Quarta puntata di X Factor 7 del 14 Novembre 2013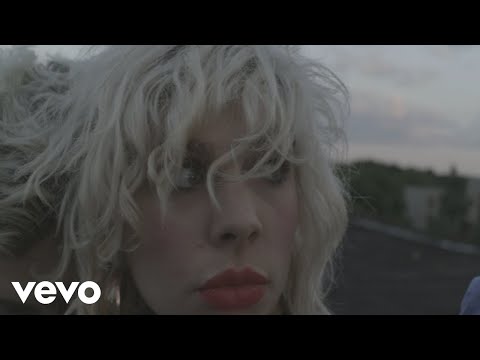 Il testo e la taduzione di One day / Reckoning Song
One day baby, we'll be old – Un giorno, bambina, saremo vecchi
Oh baby, we'll be old – Oh baby, saremo vecchi
And think of all the stories that we could have told – E pensa a tutte le storie che potremmo aver raccontato
No more tears, my heart is dry – Non ho più lacrime, il mio cuore è rinsecchito
I don't laugh and I don't cry – Non rido e non piango
I don't think about you all the time – Non penso più a te tutto il tempo
But when I do, I wonder why – Ma quando lo faccio, mi domando il perché
But when I do, I wonder why – Ma quando lo faccio, mi domando il perché
But when I do, I wonder why – Ma quando lo faccio, mi domando il perché
But when I do, I wonder why – Ma quando lo faccio, mi domando il perché
One day baby, we'll be old – Un giorno baby saremo vecchi
Oh baby, we'll be old – Oh baby, saremo vecchi
And think of all the stories that we could have told – E pensa a tutte le storie che potremmo aver raccontato