Abba – The Winner Takes It All – SC Testo e Traduzione
The Winner Takes It All è uno dei due singolo estratti da Super Trouper, album del 1980 degli ABBA.
Nel titolo tutto il significato della canzone. Nei rapporti sentimentali qualcuno lascia e qualcuno viene lasciato, il punto di vista è quello del secondo, che dice: Chi vince prende tutto, chi viene lasciato perde, soffre, si sente inadeguato. E' la regola, c'è poco da discutere.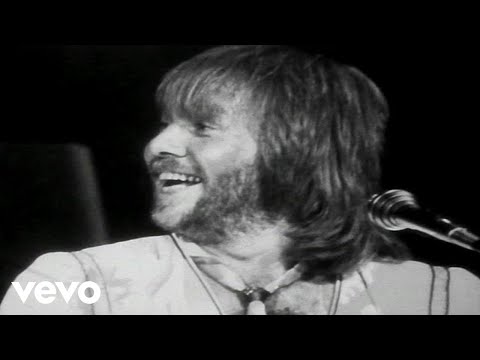 Il testo e la traduzione di The Winner Takes It All
I don't wanna talk – Non voglio parlare
about the things we've gone through – di quello che abbiamo passato
though it's hurting me – anche se mi fa male
now it's history – adesso è storia
I've played all my cards – ho giocato le mie carte
and that's what you've done too – ed è lo stesso che hai fatto tu
nothing more to say – non c'è altro da dire
no more ace to play – nessun asso da giocare
The winner takes it all – Chi vince prende tutto
the loser standing small – chi perde si sente una nullità
beside the victory – accanto alla vittoria
that's her destiny – questo è il suo destino
I was in your arms – Ero tra le tue braccia
thinking I belonged there – pensando di appartenerti
I figured it made sense – pensavo avesse un senso
building me a fence – costruirmi un recinto
building me a home – costruirmi una casa
thinking I'd be strong there – pensando di essere al sicuro
but I was a fool – ma ero una stupida
playing by the rules – rispetando le regole
The gods may throw a dice – Gli dei possono lanciare un dado
their minds as cold as ice – le loro menti fredde come il ghiaccio
and someone way down here – e così qualcuno quaggiù
loses someone dear – perde una persona cara
The winner takes it all – Chi vince prende tutto
the loser has to fall – chi perde deve cadere
it's simple and it's plain – è semplice ed è chiaro
why should I complain – perché dovrei lamentarmi
But tell me does she kiss – Ma dimmi lei ti bacia
like I used to kiss you – come ti baciavo io
does it feel the same – fa lo stesso effetto
when she calls your name – quando lei pronuncia il tuo nome
somewhere deep inside – da qualche parte nel profondo
you must know I miss you – devi sentire che ti manco
but what can I say – ma cosa posso dire
rules must be obeyed – le regole vanno rispettate
The judges will decide – I giudici decideranno
the likes of me abide – quelli come me rispettano la decisione
spectators of the show – gli spettatori dello show
always staying low – stanno a guardare
the game is on again – il gioco continua
a lover or a friend – un amante o un amico
a big thing or a small – che sia tanto o poco
The winner takes it all – Chi vince prende tutto
I don't wanna talk – Non voglio parlare
if it makes you feel sad – se questo ti fa sentire triste
and I understand – e io capisco
you've come to shake my hand – sei venuto a stringermi la mano
I apologize – ti chiedo scusa
if it makes you feel bad – se ti fa stare male
seeing me so tense – vedermi così tesa
no self-confidence – sfiduciata con me stessa
But you see – Ma vedi
the winner takes it all – il vincitore prende tutto
…